Personal Safety Abroad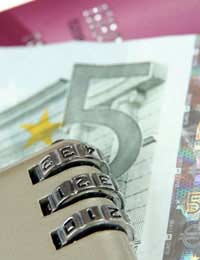 When travelling abroad, most people are keen to relax and unwind. Travellers, tourists and foreign businessmen and women can be prime targets for criminals, however. In order to minimise stress on your holiday or trip, take time to plan your personal safety strategy in advance. From keeping your valuables safe to avoiding violence, a little forethought may save you from becoming a victim of crime.
Money and valuables
Be sure to limit the amount of cash you are carrying by investing in travellers' cheques. Alternatively, take a small amount of cash along with a credit or debit card that you know will be accepted at your destination.
Whilst it may be a touch inconvenient, be sure only to withdraw small amounts each time you visit the cash machine.
Store your cash, travellers' cheques, passport and other travel documents safely. Consider investing in a travellers pouch to keep them in. These discreet bags can be tied around the waist and worn under your clothing.
Do not leave any valuables in your hotel or hostel room whilst you are out during the day or at night; carry them with you or ask to store them in the hotel safe.
Leave expensive jewellery and watches at home.
Keep in touch
Make sure that a few friends or family members know your whereabouts and travel plans and are able to contact you. Check in with them at intervals throughout your trip.
If possible, note down the contact details and location of your home country's embassy before travelling.
Make use of local knowledge; don't be afraid to quiz hotel or hostel staff for directions. You could also ask them if there are any safety risks to be alert to in the local area.
Avoiding Trouble
Wherever possible, keep your distance from any large political demonstrations.
Be careful to treat everyone you meet with politeness, showing respect for local customs and cultural differences.
In some countries, photographing police, military or government buildings or monuments can get you into serious trouble with authorities, so be sure to research local rules regarding photography before your trip.
Try not to draw too much attention to yourself as a tourist. Research your day's route in advance, if possible.
By all means accept directions from locals but be wary if someone offers to lead you to your destination.
Purchase and enjoy drink only in those countries where it is legal. If you choose to drink, be aware of local laws and attitudes.
Limit your alcohol consumption, as you are more likely to have an accident or fall victim to crime when drunk. Indeed, your travel insurance may not cover you for damages incurred whilst under the influence of alcohol.
At night, avoid quiet or unlit areas and try to walk and travel with others, where possible.
Personal safety concerns need not and should not dominate your holiday or trip. Common sense is your most valuable tool when it comes to staying safe abroad. Stay alert, use your initiative and your time away is likely to prove stress-free.
You might also like...
Can I get justice for this even if the woman that destroyed me is dead and I have no proof of this because I never told anyone till now.So I have decided to report it to the police but I can't go out on my own.
Marty
- 20-May-18 @ 7:19 PM
Hi can you tell me if the travel industry is responsible for your safety when you book a holiday. How do they know if you are safe/
kris
- 17-Oct-15 @ 10:22 AM