About Our Site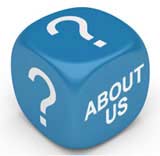 PersonalSafetyAdvice was formed to offer a unique reference point on keeping yourself safe and secure in all situations.
Personal safety is a topic that concerns many of us, especially women. People often think of personal safety as being predominantly about issues such as keeping yourself safe when returning from a night out, but there are lots of other types of personal safety situations that you need to be aware of.
Our informative articles and features offer comprehensive advice on child safety (including advice on how to child proof your home), adult safety, Internet safety (including advice on how to keep your finances safe and secure whilst buying or selling items on the Internet), safety in the home, safety in the workplace, and using public transport such as taxis, buses and trains safely. Our advice ranges from the safest way for both yourself and your children to use a desktop computer to keeping your children safe in the kitchen, and how to deal with a car breakdown without compromising your personal safety.
When it comes to finding out how to keep yourself and your loved ones safe, PersonalSafetyAdvice should be your first port of call!
Our concern was that there was no single UK resource for interesting features and practical advice on this subject.
Our features and articles are written by experts - who have experience, or a particular interest in this area.
Our Background
PersonalSafetyAdvice was founded by John Rowlinson, the founder of PtS.
John, through PtS, is involved in a number of ventures including software and property companies. A percentage of revenue from these activities goes towards funding PersonalSafetyAdvice and a number of similar sites.
Our focus is simply on having experts create the highest quality information possible that is widely read.

Related Articles in the 'Site Information' Category...