Essential Online Safety: An Overview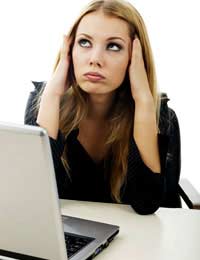 If you bank, shop, or chat online, you need to take some essential safety measures. Here is a super-fast guide covering the essentials of online safety. You can read more details on these topics in the Online Safety section of the site.
Get a good Anti-Virus
An anti-virus programme, like those offered by Zone Alarm, McAfee or Norton Security will scan everything that comes in via the internet. Keep it updated too – it's time-consuming, but hackers develop new viruses everyday. What can a virus do if it sneaks in? It can access your contacts and self-send, it can open programmes and set them to self-destruct, it can wipe your hard-drive, it can even install spyware on your system.
Get a Firewall
A firewall prevents hackers from getting in, and personal information from getting out. Details like your IP address and credit card number could find themselves in the wrong hands – but a firewall checks every piece of information leaving the computer.
You can also set up your firewall so that only certain programmes have access to the Internet. Internet Explorer, for instance, automatically connects when you open it. But you may not want some of your software to connect – particularly if you don't know the publisher. You can choose from a physical (built-in) or soft (programme) firewall, and you could buy a package that includes anti-virus for better value.
Guard your Passwords
Password basics:
Choose something long and complicated.
Don't use your partner's name or date of birth.
Never write down your password.
Read our article 'Keeping Online Passwords Safe' for more information about choosing and storing your passwords.
Don't Fall Foul of Phishing
'Phishers' send out emails asking you to participate by clicking through to a website or calling a number. The sender will usually pose as "your bank". Even if the website looks authentic, don't type in any of your details. Stop, think, and check. Why would your bank be asking for your account number? If you think it's a genuine email, look up your bank's telephone number and give them a call.
Other common spam emails will try to sell you illegal drugs, install spyware or open viruses on your computer. If you receive tons of spam emails, consider installing a spam filter. These are programmed to reject email from recognised spammers (regular updates will help keep you clear of national scams) and to block 'suspicious' emails (anything with 'drugs' in the subject goes straight back to sender). Stringent spam filters will only allow emails that come from approved senders – so your friends and family, if not already in your address book, have to go through an approval process first.
Stay Safe when Shopping
When you're shopping online with a credit card, you put yourself at great risk of card fraud. This is one of the fastest growing crimes in the UK. The more companies hold your details, the bigger your risk. Even big, respectable brands have had their databases broken-in to, resulting in theft from thousands of customers. Follow the three essentials:
Check out the company you're ordering from. Look for a real address and telephone number.
When checking out, make sure the URL begins with "https".
Monitor your credit card statement closely.
You might also like...