Health and Safety in the Office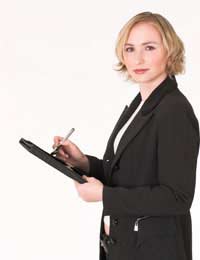 Office workplaces are defined as low-risk. Accident levels are comparatively low, and risks are scarce. However, all employers have obligations under the Health and Safety laws. Here's a summary of health and safety guidelines that apply in small and medium offices.
Your Obligations
Employers have two key legal obligations for office workplaces: one is to assess and supply First Aid provision to suit the workplace requirements, and the second is to carry out a Health & Safety Risk Assessment. Others (like COSHH and Manual Handling) are usually not relevant. Your responses and actions in regard to both duties should be made clear to your employees (in the form of First Aid posters and signs, and a clear Health and Safety policy).
Your Risk Assessment should be documented if you employ five or more people and the findings/measures were significant. In addition, you should report any work-related accidents, and make sure that your premises in insured. You will find more information about risk assessment in our articles on Health and Safety (see menu, left).
Common Office Risks And Solutions
Although office workplaces are low-risk, certain risks do exist, ranging from work-related stress to dangerous wiring. Your assessment should take all of these into account, and it is wise to include feedback from staff members to help you identify potential problems. For information about using computer equipment safely, read our PC Equipment article (see menu, left). Here are some common office problems and solutions.
Problem: The office electricals are messy: cables are held together with electrical tape, or frayed and damages; switches are faulty; supply is intermittent; and some equipment is not working properly.

Solution: Replace damaged cables, using proper connectors rather than electrical tape. Ask staff to report equipment that stops working. If necessary, have an independent tester check the electrical wiring for loose wires and damaged parts.

Problem: According to the work accident book, trips and falls are common in certain parts of the office – this might be due to loose wires, obstructed pathways, torn or lifted carpets, and poor lighting on stairways or corridors.

Solution: Carry out a risk assessment on the suspicious areas, and take action on the findings – have wires fastened to skirting boards, replace damaged carpets, install bright lighting, and clear up clutter in offices and storage spaces.

Problem: Employees are reporting strains and aches after a day at work.

Solution: This discomfort could be due to a number of factors – read our article on Using PC Equipment. A foot-rest and height-adjustable chair could improve employees' posture and comfort.

Problem: Employees are complaining of tiredness, overheating, or cramped conditions.

Solution: As an employer, you are required to show due care towards your employees. As laid out in the HSE Guidelines, this includes a minimum of 11m3 for each employee. There should be plenty of light (preferably natural) and a heating/conditioning system to keep the temperature at 16 degrees C in an office. You should also supply ventilation and make sure the office is kept clean.
You might also like...