The Role of Victim Support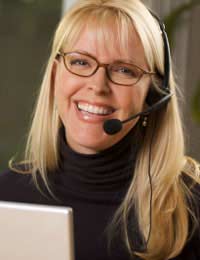 Victim Support is a charity based in England and Wales which supports the victims of crime and also witnesses of criminal activities. There is also a Victim Support Scotland and a Victim Support Northern Ireland. If you are unlucky enough to have had your personal safety compromised by someone or have witnessed such an assault then you may want to take advantage of the services of Victim Support.
A Charity
Victim Support offers its help to one and a half million victims of crime each year. It is a charity and offers its support for free. It is completely confidential and is totally independent from statutory services such as the police or social services, although it works closely with such organisations as well as the courts. In the courts it operates the Witness Service and it also operates a telephone helpline Victim Supportline. The telephone number for Victim Supportline is 0845 30 30 900.
What Help is Available?
There are three kinds of help available from Victim Support. It can offer information, practical help and emotional support.
Information
It can be very disorientating to be involved in a crime and to be the victim of an assault on your personal safety. You may find yourself dealing with the police and other authorities such as a hospital or the courts. There may be overwhelming amounts of forms to fill in and procedures to follow. Victim Support helps by providing you with information on how it all works and what each service does as well as advising you on your rights.
For witnesses information can also be provided as well as an opportunity to see round the court room before you have to give evidence there.
Practical Help
If your personal safety has been compromised and you have become the victim of a crime you may need practical help. You may have had damage to your property and may need assistance in filling out insurance claim forms. Or you may appreciate help in getting in workmen to fix the damage. You may need rehousing if there has been extensive damage or you may need help and support in accessing the medical treatment that you need. If you are taking legal proceedings Victim Support can help you to go through the process and will provide you with a shoulder to lean on.
In some cases the support will only last a few days but in others it may last many months as you go through the process of a trial. Victim Support will also help you by signposting you to other relevant organisations for help and support too.
If you are a witness Victim Support can help to orient you in court and assist with such tasks as filling out expense forms.
Emotional Support
It is shocking to be the victim of or witness to an attack on personal safety. You are likely to have a range of complicated emotions include fear, anger, distress and sadness. Victim Support has highly trained volunteers available to provide emotional support in dealing with the aftermath of the experience. They will listen to you and help you to make sense of the experience so that you can begin to move forwards. It is similar to counselling although it is not counselling as it only focuses on the incident not other aspects of your life. If you are suffering from something such as post traumatic shock Victim Support can also refer you on to a suitable agency for further help and support.
You might also like...
What should I do if ,lets say I pay for the house which is on rent and then ,the landlord fails to vacate the house? You call him ,his line is off.you check home ,he has stopped been at home ,the door is always closed. But you have played for that house.
Tom
- 25-Feb-19 @ 1:33 PM