Safety Tips for Men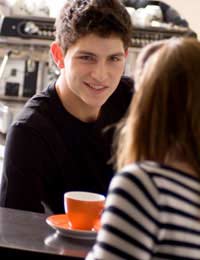 Many men simply do not pay enough attention to their own safety. Whether through masculine bravado or just through an attitude of 'it will never happen to me', a very large proportion of men take few or no precautions to make sure that they are safe.
But it is not just women and girls who are at risk. There is a huge number of potential risks faced by men, particularly when they are out in the evenings. As a man you should make sure that you are aware of these risks, and that you try to avoid them wherever possible
Acknowledge the Risks
To begin with, it is important that you acknowledge the fact that men are at risk when they are out and about. There is a common misconception that it is only women and girls who need to take care. But in reality, men are actually more likely to be a victim of violent assault than women. Acknowledging the risks that you may potentially face is the first step towards staying safe.
Stay Alert
You can significantly minimise the risk of getting into trouble by making sure that you stay alert. Look around you, and pay attention to what is going on. Where possible, avoid walking around either on your phone or with headphones in, as this will prevent you from hearing potential problems. Keep a particular eye out for drunk people, or people in groups.
Stay Out Of Trouble
If you do sense trouble ahead, change your route. Don't keep walking towards what you think might be a threatening group of people simply because you think you should; you can often stay safe simply by avoiding the risks.
Understand Drinking Changes Behaviour
This is true of you and of everyone else. When you are drunk, you may act very differently. Sometimes drinking can give you more confidence, and this can appear like aggression to other people. You should be wary of the way in which you come across. At the same time, though, you should remember that other people can become aggressive when drunk. You may therefore want to avoid drunk people in certain circumstances.
Avoid Showing Off Gadgets
This sounds basic, but it is remarkable how many people walk around with their phone or MP3 player on show. By doing this you are making yourself a natural target. Keep gadgets in your pocket, rather than in your hand. If you have an iPod, you may also want to change the earphones so that you are no longer using the white ones that come as standard. It has been suggested that this can reduce your chance of being pick pocketed or mugged.
Plan Your Route There…
Make sure that you know exactly where you are going, and how you are going to get there. If possible, plan a route that keeps you in crowded, well-lit areas. Avoid dark alleys, or areas where you cannot see a clear escape.
…and Home
If you are going out, make sure that you plan your route home before you start drinking. Don't leave it until you are already drunk, as this can lead to you making decisions that put you at risk. Consider booking a taxi in advance, or making sure that you know what time your train or bus leaves.
Consider a Personal Alarm
Finally, if you feel that it would provide you with more peace of mind, you should consider investing in a personal alarm. Again, it should be underlined that these are not just for women. Many men carry personal alarms, and may feel that it offers them extra protection. These can be connected either to the police or to a private company that will try to make sure you are alright in the event that the alarm is activated.
All too often, men think it is 'un-masculine' or 'wimpy' to think about their own safety. But this could not be farther from the truth. It is important that you are aware of the risks that you could run into, particularly when you are out and about. By acknowledging these risks, and taking steps to mitigate them, you can make sure that you stay safe and have fun.
You might also like...