How I Dealt With a Mugging: A Case Study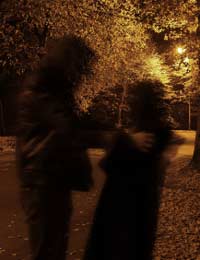 A mugging is something that no one wants to experience. Aside from the loss of property, it can be a terrifying event that has an impact on your mindset for some time to come.
We spoke to a man who has experienced a mugging, and who found that it affected him more dramatically than he had first imagined.
The Mugging. What happened?
I live in Surrey, and I was visiting London for the day. I had been seeing some friends, and then I went out to Camden to go and visit some other people. I was walking down the High Street when a guy came up to me and said, 'What have you got for me?'
I didn't know what he was talking about to begin with, but then he started to get quite aggressive. I just kept walking, but he wouldn't leave me alone. After a couple of minutes he pushed me down a side street and told me to give him my phone and my wallet.
If I'm honest, I thought about running for a minute. But I quickly realised that it just wasn't worth arguing about, and that I could potentially get myself in a much worse situation if I did. So I gave him what I had in my pockets and he ran off.
What Did You Do Next?
For a while I was pretty unsure about what I should do. I was sort of in a daze walking back towards the High Street. I thought about calling 999 but then I realised it wasn't an emergency. Luckily, a few minutes later I saw two policemen walking down the street, so I grabbed them and told them what had happened.
They were pretty understanding, and they told me to go to the police station round the corner and explain what had happened. I filed a report there, got a crime number for my insurance company, and that was pretty much it. They said they would contact me if they ever found either the guy or my phone and wallet, but I knew that was very unlikely to ever happen.
How Did the Mugging Affect You?
Initially I didn't think it would really affect me at all. A few years before, when I was quite a bit younger, a similar thing had happened to me, but I was in an even more crowded area and I managed to get away.
But pretty quickly I realised that it had actually affected me quite significantly. I started to get worried about being out on my own, particularly in unfamiliar places. And I found myself making excuses when my friends invited me up to London – even though I love visiting them.
What Did You Do to Help Yourself Cope with it?
After a while, I started looking online for other people who had been victims of muggings. It turns out there are lots of support forums, where people share their experiences and explain how they coped with their situation.
Just reading these really helped me, because it showed that actually, while it's an unpleasant experience, it happens to lots and lots of people. They have all coped perfectly well with it, so why shouldn't I? Some of the people on the forums were really open about their experiences, and it helps to show you that it's not just you that's having trouble with it.
In the end I started actively contributing to the forums, rather than just reading them. I wanted to be able to help other people who might be in the same situation as me, but it also just helped me to think more clearly about my experience and cope with it more effectively.
What Advice Would You Give to Other Mugging Victims?
If you're finding it difficult to cope, don't think that you have to suffer alone. And don't think that you should be ashamed to find it difficult. There are lots of people in exactly the same situation as you.
From personal experience, I would say that the internet is really useful in these situations. It helps to show you that there are plenty of people who feel the same way, and it gives you a good support network to help you get back on track.
You might also like...