Staying Crime Aware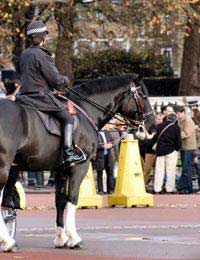 Despite our best efforts to prevent crime, rates are not going down. Types of crimes being committed might vary from year to year but overall we're at the same risk as we were fifteen years ago. The very best thing you can do to help yourself – and your family – is take the time to learn about your risks. Armed with knowledge about crime, you can take the right steps to prevent it.
Common Crimes
Last year 23% of the population fell victim to a crime. That's almost one in four – so your risks are high. Here's a breakdown by type of crime, taken from the British Crime Survey:
Criminal damage (including vandalism and arson): 8% of households were affected.
Burglary: 2% of households were affected. Domestic burglary peaked in 1993 and has now returned to the same level as 1981.
Theft (including mugging, bicycle and household theft): 14% of the population was affected.
Sexual offences: 3% of women and 1% of men were affected.
Vehicle theft: 7% of households were affected. Car theft peaked a few years ago and has now reduced to the same rate as 1981.
Card fraud: 3% of card users were affected in 2004. 1% of the population was affected by fraud or forgery (all types) last year.
Looking at these figures, you can see that the most common crimes are personal theft, criminal damage, and car theft.
Preventing Personal Theft
Identify your personal property: use a UV marker pen to write your postcode and house number on valuables. Invisible to the naked eye, your writing will show up when the police scan recovered items. Attach a label to your car and home windows that says your property is marked.
When walking alone, keep your purse or wallet hidden, and keep a car key or personal alarm close to hand.
Make sure that your insurance will cover you for valuables on your person whilst out.
If you cycle, you can register your bicycle with local police. Make sure it's on your insurance policy too.
Use a D-shaped steel bike lock and chain your bike to a permanent object (like railings) rather than a hook or drainpipe.
Take removable bike parts with you.
Preventing Criminal Damage
Set up a Neighbourhood Watch scheme. If there are repeat crimes occurring in your area, this is a great idea. Promoted by the Home Office and supported by the police force, Neighbourhood Watch schemes help to improve local vigilance. You need a Neighbourhood Co-ordinator to recruit and inform members, and liase with the police. There is a training package available from the Home Office to help with this. The Co-ordinator usually circulates news and information, calls meetings and ensures the inclusion of vulnerable community members.
If graffiti is a problem in your area, you can protect walls and buildings using anti-graffiti paint. At £30+ it's not cheap, but it could save you a lot of scrubbing in the long run!
Preventing Car Theft
Let's get the obvious stuff out of the way first: Park safely – under a CCTV camera, streetlight, or in your garage. Put everything out of sight: CDs in the glove box, maps and books in the boot. If you don't have an alarm or immobiliser, get one fitted.
Marking your property can help you to recover it afterwards. Use a UV marker for the stereo, and have your registration number etched into the car windows (this also deters thieves in the first place).
If you're buying a second-hand car, do a quick check that it's not been stolen. If we all did this, car theft would be a lot less common. Make sure the seller has the V5 registration document, and check that the VIN numbers on car and document match up.
Find out more about Crime in your area
What are the biggest risks in your area? The government publishes crime statistics every year. These are broken down by county, so you can look online to find out what's happening in yours. Find the latest results at crimestatistics.org.uk.
You might also like...